NVAEC 2016
New directions: practice + innovation + learning
20 – 22 January 2016
For conference enquiries email or telephone +61 2 6240 6524.
Overview | Speakers | Papers | Workshops | Registration | Tickets | Venue + Travel | Events | FAQ | Delegates report (pdf 659kb)
Overview
The National Gallery of Australia looks forward to again welcoming those interested in visual arts education from around the country and beyond to the third National Visual Art Education Conference in January 2016.
The theme of the conference New directions: practice + innovation + learning will focus discussions on a broad range of current issues in visual art education that are relevant to teachers of all levels of schooling as well as artists and educators from the museum and public gallery sectors.
The program will include national and international keynote speakers, panel sessions, conference papers and studio workshops. There will be opportunities to network, up skill and update academic and professional knowledge.
A call for papers has now closed; papers should fit into one of the following categories:
Future directions of art education
Beyond the curriculum
The digital influence: change and innovation
Research informing future practice
Confirm keynote speakers include:
Professor Howard Gardner, John H. and Elisabeth A. Hobbs Professor of Cognition and Education at the Harvard Graduate School of Education. Professor Gardner also holds positions as Adjunct Professor of Psychology at Harvard University and Senior Director of Harvard Project Zero (appearing via video link).
Ellen Winner, Professor and Chair of Psychology at Boston College, and Senior Research Associate at Project Zero, Harvard Graduate School of Education (appearing via video link).
Rika Burnham, Head of Education at The Frick Collection in New York City.
Christian Thompson, Australian multidisciplinary artist
Additional program details and speakers will be added to the website in the coming months.
Registration for the conference is now closed.
See previous 2014 NVAEC
The conference is a NGA Betty Churcher Art Education and Access Program made possible with the support of Tim Fairfax AC
Accommodation Sponsors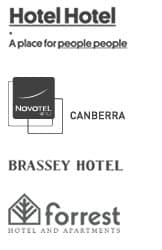 Banner image: Dale Frank, He garaged his new Range Rover as the ABC was due the next day to interview him on what it was like being an artist today even though Sue thought he should park it in the front drive 2006 (detail) National Gallery of Australia, Canberra Purchased 2006 More detail