Franz Gertsch
For Franz Gertsch reality means both a pictorial and a conceptual challenge.[i] Initially influenced by Pop art, he made his first series of realist works in 1969. Like many of his contemporaries he photographed his subjects and used his images, projected as slides onto his canvas, as a guide during the painting process. Most early works concentrate on single and group portraits, often closely cropped, with art-historical and candid camera references. Close friends and illustrations in magazines provided his starting points, then figures such as the Swiss curator, artist and art historian Harald Szeemann; indeed, like Warhol, some of Gertsch's sitters became very well-known especially in the artworld.[ii] The zenith of the series of portraits was the last of five large paintings of American performance poet and singer, Patti Smith V 1979.[iii] The size of his canvases also increased at this time.
Lucina Ward
---
[i] Biography on Museum Franz Gertsch website, at http://www.museum-franzgertsch.ch/en/franz-gertsch/biografie/, accessed 28 March 2018.
[ii] Harald Szeemann 1970, Centraal Museum, Utrecht. See, for example, Luciano Castelli I 1971 among many other paintings of the Swiss artist and musician as a young man; refer also catalogue raisonnée section in Franz Gertsch, 1980, pp 89–93 and http://www.museum-franzgertsch.ch/en/franz-gertsch/die-werke, accessed 28 March 2018.
[iii] Patti Smith V 1979, Kunstmuseum, Bern.
See more works by this artist in the NGA collection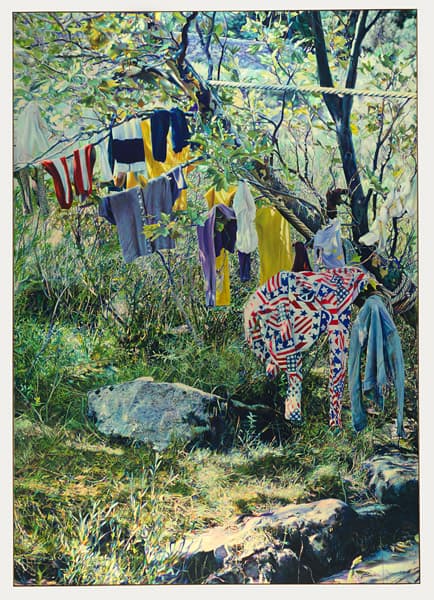 Franz Gertsch Saint Guilhem 1972 Purchased 1973 Learn more