Jasper Johns
Jasper Johns (born 1930) was one of a stable of emerging artists attached to the New York gallery of Leo Castelli in the 1960s—which included, among others, Robert Rauschenberg, Roy Lichtenstein and Frank Stella. A convivial sales pitch from Ken Tyler convinced Johns that he should work with Gemini GEL in Los Angeles. Johns arrived in 1969 with a clear idea in mind. He wanted to work on Tyler's 'gorgeous' lithographic stones—which had been ferreted out by Tyler from an old building site and carted away in an elderly VW with broken springs.
The artist selected 10 large stones and, treasuring their quality and feel, started drawing on every one of them, making a series of numerals from 0–9, to be printed in black. Johns then turned his attention to printing a coloured series of numerals from the same stones, but with rainbow rolls—the stone inked with a roller loaded with several coloured inks at the same time.
In his art Johns drew on the Dada tradition of the 'ready–made', with often humorous, sometimes austere, results. He appropriated and refined his own work constantly. His first Toothbrush of 1959 was a cast sculpmetal version of this prosaic object, with the bristles replaced by teeth. This image of the toothbrush re–appeared in a series of relief sculptures Johns made with Tyler in 1969. For this series of five reliefs Johns revisited other previous subject matter—as well as the toothbrush, the series included a shoe with a mirror, a flag, a light bulb, and a slice of bread.
Jane Kinsman
See more works by this artist in the NGA collection
Jasper Johns Light bulb; from Lead relief series 1969 © Jasper Johns. VAGA/Copyright Agency Purchased 1973 Learn more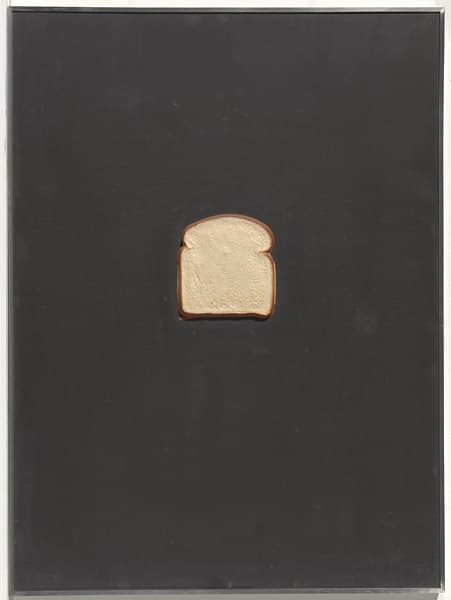 Jasper Johns Bread; from Lead relief series 1969 © Jasper Johns. VAGA/Copyright Agency Purchased 1973 Learn more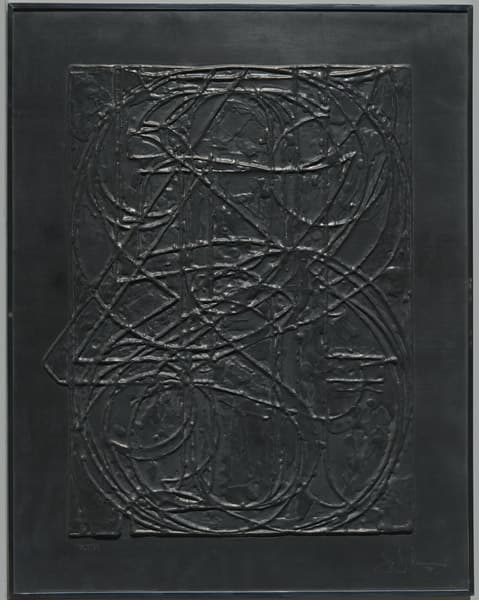 Jasper Johns Numerals; from Lead relief series 1969 © Jasper Johns. VAGA/Copyright Agency Purchased 1973 Learn more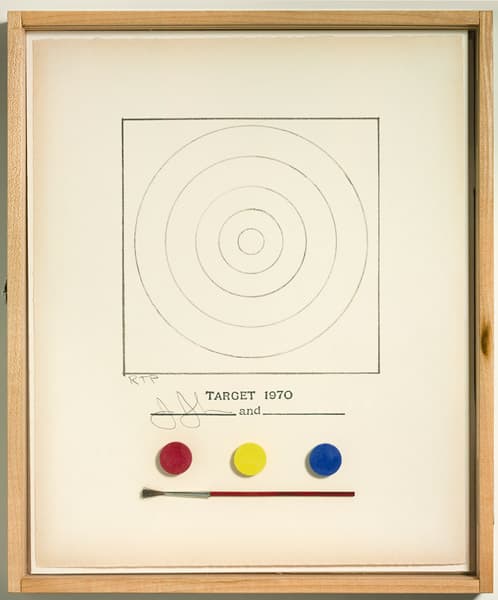 Jasper Johns Target 1970 © Jasper Johns. VAGA/Copyright Agency Purchased 1973 Learn more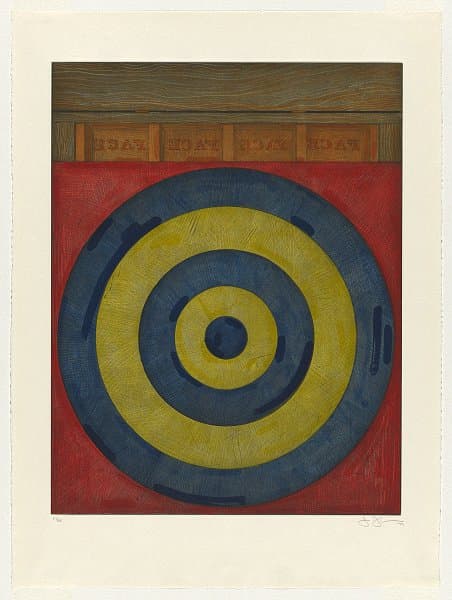 Jasper Johns Target with four faces 1979 © Jasper Johns. VAGA/Copyright Agency Purchased 1981 Learn more