Robert Wilson
United States of America  born 1941
Robert Wilson was born in Waco, Texas, on 4 October 1941. He attended the University of Texas, Austin, from 1959 to 1962, studied painting in Paris in 1962, and architecture and design at the Pratt Institute, New York, from 1962 to 1965, after which he worked with the architect Paolo Soleri in Phoenix, Arizona, during 1965–66. He returned to New York where he began working as a performance artist and artistic director, establishing the Byrd Hoffman Foundation and Byrd Hoffman School of Byrds to realise his theatrical and other collaborative projects.
Wilson established his reputation with innovative productions and 'operas' including The Life and Times of Sigmund Freud 1969, the silent opera Deafman Glance 1970, A Letter for Queen Victoria 1974, Einstein on the Beach with the composer Philip Glass in 1976, The CIVIL warS: a tree is best measured when it is down, a multi-national epic, of which selected acts and scenes have been performed since 1983. Smaller productions include I was sitting on my patio this guy appeared I thought I was hallucinating 1977, The Golden Windows 1982, whilst during the last two decades Wilson has directed his unique vision to productions such as Wagner's Parsifal 1991 and Puccini's Madame Butterfly, Paris, 1993.
Since the 1960s Wilson has produced drawings, sculptures, installations and environments that are both an extension of his theatre productions and unique artistic works, and he has had numerous solo exhibitions across the United States of America and internationally, such as Mr Bojangles' Memory: Og son of fire, which opened at the Centre Georges Pompidou in Paris 1991. Wilson lives and works in New York and at his multidisciplinary workshop, the Watermill Center, Long Island, New York.
See more works by this artist in the NGA collection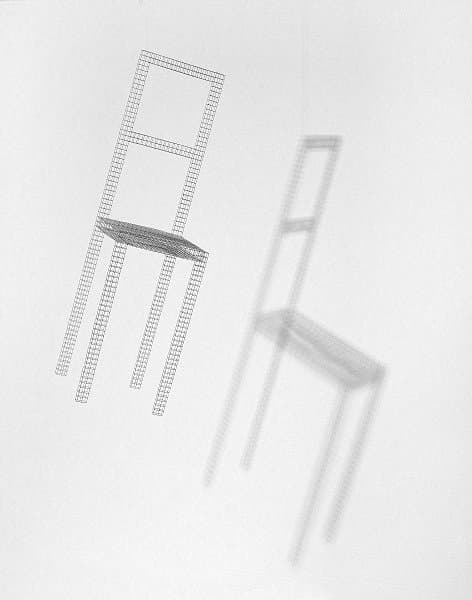 Robert Wilson Freud hanging chair 1977 Courtesy RW Work Ltd. Purchased 1979 Learn more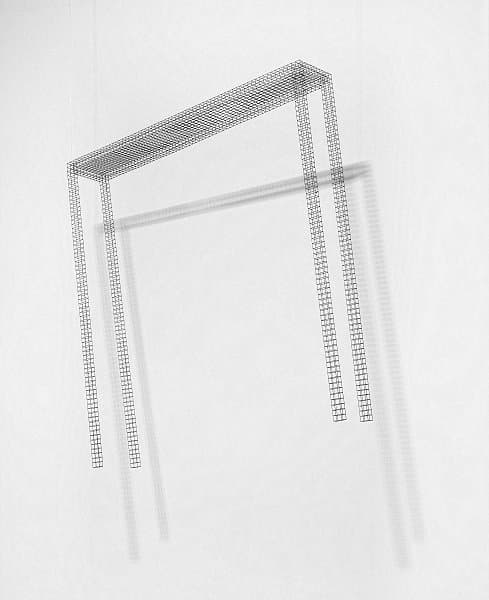 Robert Wilson Nijinsky hanging table -1977 Courtesy RW Work Ltd. Purchased 1979 Learn more