Willem de Kooning
The Netherlands 1904 – United States of America 1997
Willem de Kooning was born in Rotterdam, The Netherlands, on 24 April 1904. In 1916 he was apprenticed to a commercial art firm, and began night classes at the Rotterdam Academy of Fine and Applied Arts, from where he graduated in 1925. He migrated illegally to the United States in 1926, and, by 1927, had settled in New York. He supported himself through a variety of jobs, while meeting artists such as John Graham, Stuart Davis and Arshile Gorky. In 1935 he was employed on the Federal Art Project of the Works Progress Administration[i] but was obliged to cease his involvement when it was discovered that he was not an American citizen.
De Kooning exhibited in New horizons in America at the Museum of Modern Art (MoMA), New York, in 1936. In 1938 he met his future wife, Elaine Fried, and began his paintings of women. He continued to support himself through commercial art jobs and occasional commissions. In 1940 and 1946 he designed costumes, sets and backdrops for ballet productions. He also exhibited in American and French paintings at McMillan Gallery, New York, in 1942, and the touring exhibition Abstract and Surrealist art in the United States in 1944. He had his first solo exhibition at the Egan Gallery, New York, in 1948, and was represented at the Venice biennale in 1950 and 1954. In 1958 he participated in MoMA's European travelling exhibition The new American painting. De Kooning became an American citizen in 1962.
In 1963 de Kooning moved his studio to Springs, near East Hampton on Long Island, and began a new series of paintings of women. Retrospectives were held in 1965 and 1968–69: the first was shown at Smith College Museum of Art, Northampton, Massachusetts, and the second, organised by MoMA, toured Amsterdam, London, New York, Chicago and Los Angeles. In 1969 de Kooning made his first sculpture and in 1970 he began a series of lithographs at the Hollander Workshop, New York. In 1974–75 de Kooning's drawings and sculpture travelled to North American venues in an exhibition organised by the Walker Art Center, Minneapolis and in 1978 an exhibition of recent work was mounted by the Solomon R. Guggenheim Museum, New York.
---
[i] A Great Depression-era scheme to employ artists in creating murals for buildings, as well as posters and paintings.
See more works by this artist in the NGA collection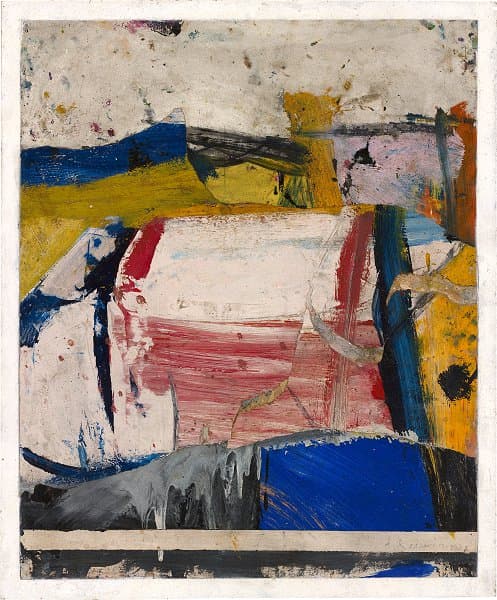 Willem de Kooning July 4th 1957 © The Willem de Kooning Foundation, New York. ARS/Copyright Agency Purchased 1972 Learn more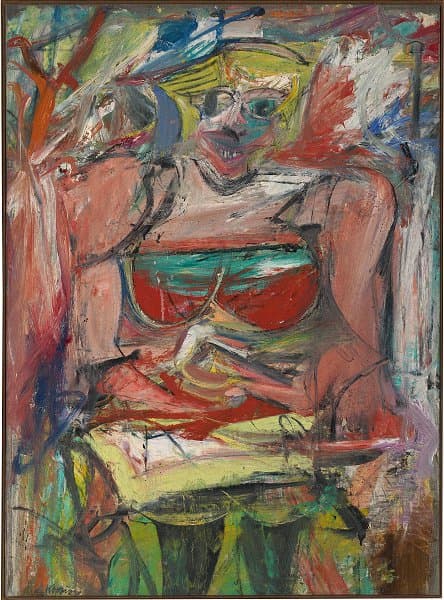 Willem de Kooning Woman V 1952-53 © The Willem de Kooning Foundation, New York. ARS/Copyright Agency Purchased 1974 Learn more