Claes Oldenburg
Born Sweden 1929
to United States of America 1930
The son of a Swedish diplomat, Claes Oldenburg was born in Stockholm, Sweden, on 28 January 1929, but grew up in the United States, in New York and Chicago. He became a naturalised American citizen in 1953. Oldenburg studied at Yale University from 1946 to 1950, then attended classes at the Art Institute of Chicago from 1950 to 1954. In 1956 he moved to New York and became friendly with Allan Kaprow, Jim Dine, Red Grooms, Arthur Segel and others. He held his first solo exhibition in the basement of the Judson Memorial Church in the summer of 1959. In 1959–60 he began making figures, signs and objects out of papier-maché; these were exhibited as The Street at the Judson Gallery in 1960 in a joint exhibition with Jim Dine.
In 1961 Oldenburg began making plaster replicas of items of food and cheap clothing, which he exhibited as The Store at the Martha Jackson Gallery and then in his own studio at 107 East Second Street. He established the Ray Gun Theatre at his studio in 1962, which became an important venue for performance art. Soft props for performances at the Ray Gun Theatre led to his large-scale soft sculptures of stuffed canvas exhibited at the Green Gallery in 1962. The theme of The Home was initiated with Bedroom ensemble, constructed in Los Angeles in late 1963 and shown at the Sidney Janis Gallery, New York, in January 1964. The same year Oldenburg was included in the Venice Biennale and had a solo exhibition at Galerie Ileana Sonnabend in Paris. In 1965 he began designing the first of his public monuments, which essentially depend on converting ordinary objects to a huge scale. A retrospective of his work was held at the Moderna Museet, Stockholm, in 1966.
Numerous museum retrospectives followed in the 1970s, notably at the Museum of Modern Art, New York in 1970, at the Pasadena Art Museum 1971–72, at the Walker Art Center, Minneapolis 1975, and at the Museum Ludwig, Cologne, 1979. Since 1976 Oldenburg has collaborated with his wife Coosje van Bruggen. A major retrospective was organised by the National Gallery of Art, Washington DC, and the Solomon R. Guggenheim Museum, New York, in 1995, and another at the Museo Correr, Venice, in 1999. The artists have installed numerous oversize sculptures in European and American cities and museums. Oldenburg and van Bruggen live in New York.
See more works by this artist in the NGA collection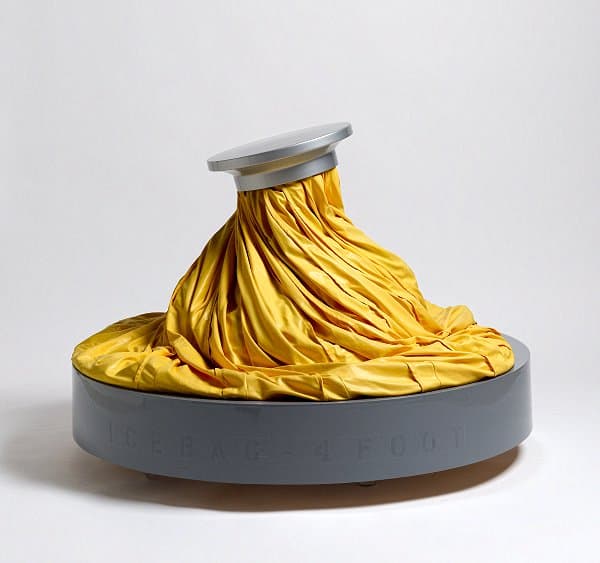 Claes Oldenburg Ice bag - scale B 1971 © Claes Oldenburg and Coosje Van Bruggen Purchased 1975 Learn more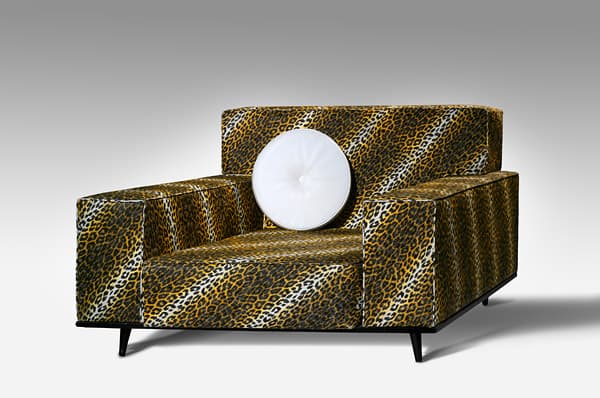 Claes Oldenburg Leopard chair 1963 © Claes Oldenburg and Coosje Van Bruggen Purchased 1978 Learn more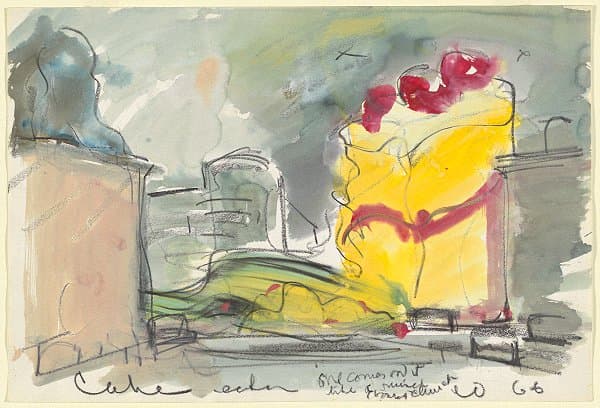 Claes Oldenburg Proposed colossal monument for Piccadilly Circus, London: Fork cutting slice of cake 1966 © Claes Oldenburg and Coosje Van Bruggen Purchased 1983 Learn more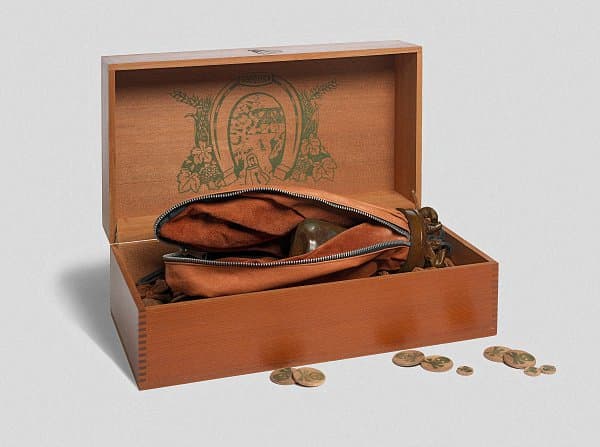 Claes Oldenburg Double-nose / purse / punching bag / ashtray 1970 © Claes Oldenburg and Coosje Van Bruggen Purchased 1973 Learn more