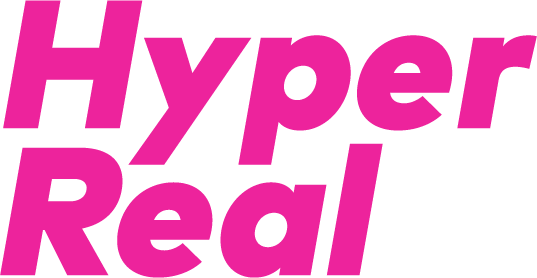 Now Closed
Tickets
Open 20 October 2017 – 18 February 2018
To purchase your ticket to Hyper Real, select the date from the calendar and your ticket option. Open daily 10am-5pm, closed Christmas Day. You can purchase your tickets at the Gallery as well as online.
Buy tickets
NGA box-office ticket prices

Adult
$25.00
Adult Group

(10+ people)

$22.50
Adult Season
$75.00
Children

(accompanied - 16 years and under)

Free
Concession / Student
$22.50
Concession / Student Season
$67.50
Concession Group (10+ people)
$22.25
NGA Member**
$20.00
NGA Member Season**
$60.00
Audio Guide (adult & child available)
$7.00
Exhibition Catalogue sale
$15.00
NGA Member Exhibition Catalogue sale**
$13.50

** Member entitlements: if you are a member of any state galleries, the Powerhouse Museum or MCA you are entitled to access NGA Member prices. Further details here
Tickets purchased through the NGA Ticketek box-office do not incur a service and handling fee. Additional fees apply for online and Ticketek office bookings, see ticketek.com.au.
Please note: that the virtual reality installation within the exhibition may have a waiting period during busy times. Our Visitor Experience Team will be able to assist with planning your viewing.
Discover the stories
Peel back the layers of Hyper Real with an audio tour and/or an exhibition catalogue. These can be pre-purchased and collected when you arrive.
Free guided tours
Join a Gallery guide for a free tour of the exhibition weekdays at 11am and weekends and holidays from 26 December to 31 January at 11am and 2pm.
Audio Guides
Audio guides are available for adults and children in English and can be pre-purchased to be collected when you arrive.
Auslan tours
Also available is an Auslan sign-interpreted video tour, captions provided.
Please Note: A valid Concession card or Membership identification must be brought with you to the event. These may be checked at any time.
Exhibition catalogue
Pre-purchase the wonderfully illustrated Hyper Real catalogue to further explore 'what makes us human?'
Gift vouchers
A Gift Voucher to Hyper Real is the perfect gift for any occasion. After all, who doesn't want to see art that moves you and is out of this world?

Gift vouchers are available for entry tickets and can be redeemed for any day 9am – 5pm throughout the Hyper Real exhibition, subject to availability. Gift vouchers need to be redeemed at a Ticketek agency or NGA Box Office – the voucher does not gain entry into exhibition.
Group bookings
Discounts are available to groups of ten or more people so if you would like to share the experience with family, friends or work and social groups simply make your selections below and call 1300 364 001.
School groups can be organised by emailing details to NGA group bookings
Season tickets
A season pass offers the freedom to experience the exhibition as many times as you like.